Several species of birds follow foraging squirrel monkeys through the jungle tree tops of Central and South America.  Troops of squirrel monkeys look for insects and fruit to eat, often overturning leaves and thrashing branches.  Their actions dislodge hiding insects and lizards, and this exposes them to predators.  Double-toothed kites (Harpagus bidentatus) perch on nearby branches, looking for insects or lizards forced to leave their hidden refuges.  Normally, their prey blends in with their surroundings, but the kites are attracted to the exposed prey forced to move.  Gray-headed tanagers (Eucometis pencillata) and tawny-winged woodcreepers (Dendrocineeb anabatina) also find insects this way.  These birds also follow white-throated capuchin monkeys, and they are among the many species that follow army ants. This behavior has occurred for tens of millions of years, ever since monkeys accidentally rafted over from Africa.
Squirrel Monkey
Gray-Headed Tanager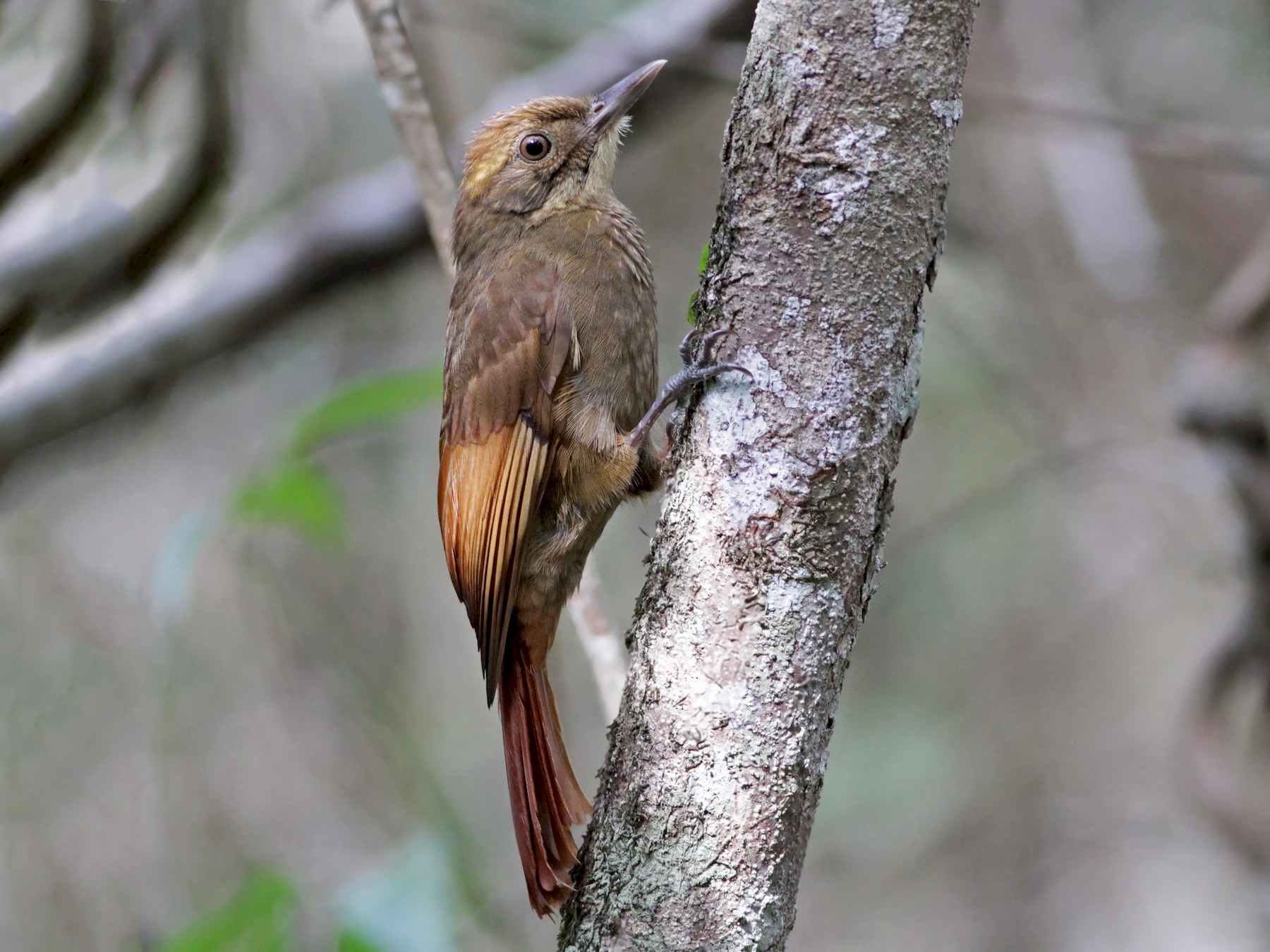 Tawny winged woodcreeper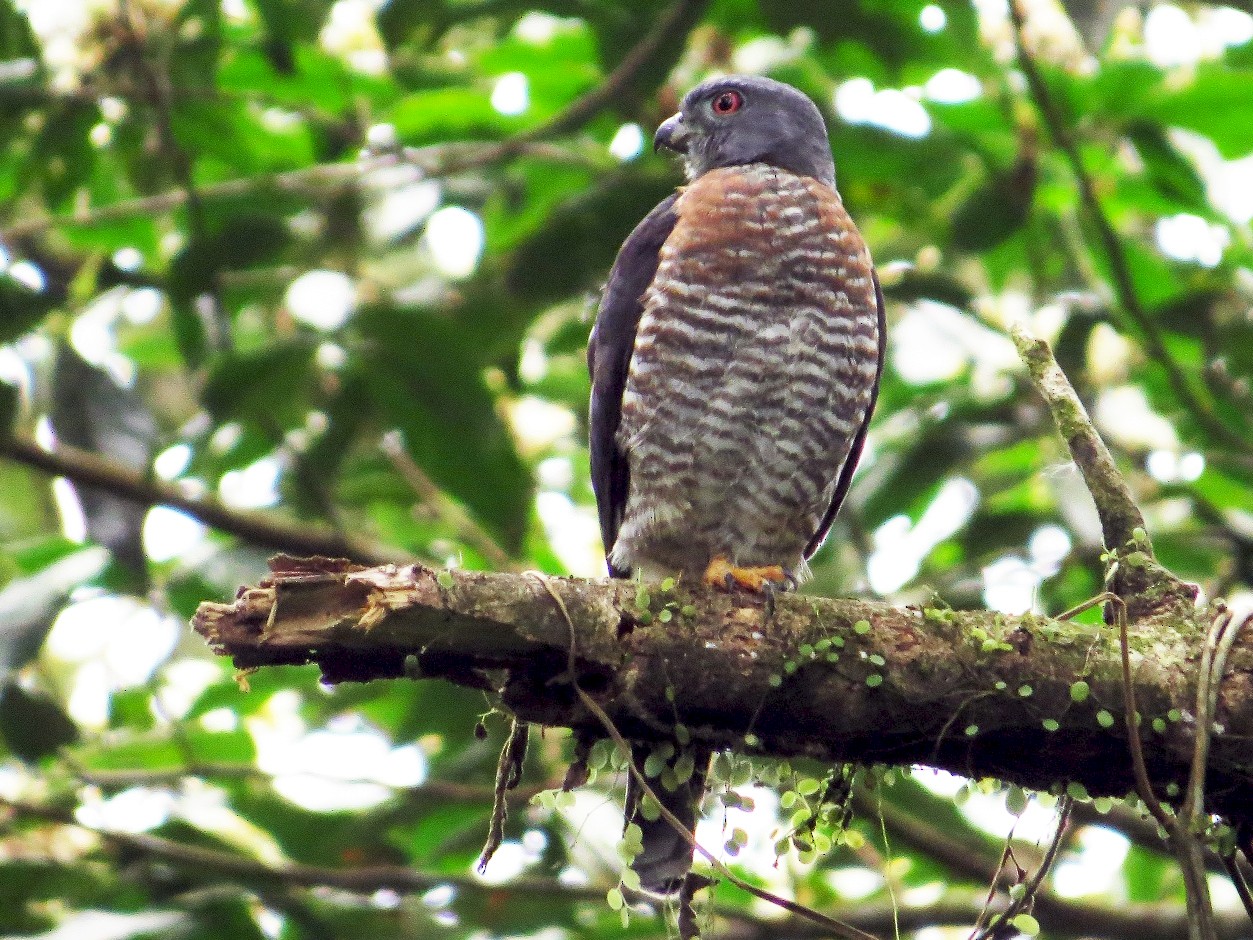 Double-toothed kite
Army ant columns attract even more birds than troops of monkeys do.   Fleeing insects and small vertebrates become prey to a family of 18 species of antbirds known as the Thamnophilidae, as well as cuckoos, thrushes, and chats.  The bird-ant relationship is parasitic.  Studies determined army ants obtain 30% less food when they are followed by antbirds.  It's not always a beneficial relationship for the birds either.  4 ant stings is all it takes to kill the small birds.
Reference:
Boinski, S.; Peter Scott
"Association of Birds with Monkeys in Costa Rica"
Biotropics 20 (2) 1988
Tags: army ants, double-toothed kites, gray throated tanagers, squirrel monkeys, tawny-winged woodcreepers