Humans were not the first species to manufacture paper.  Wasps were building paper nests millions of years before  Homo sapiens  evolved.  The bald faced hornet builds the largest, most spectacular nest of any species of wasp, and I always love finding these in the woods.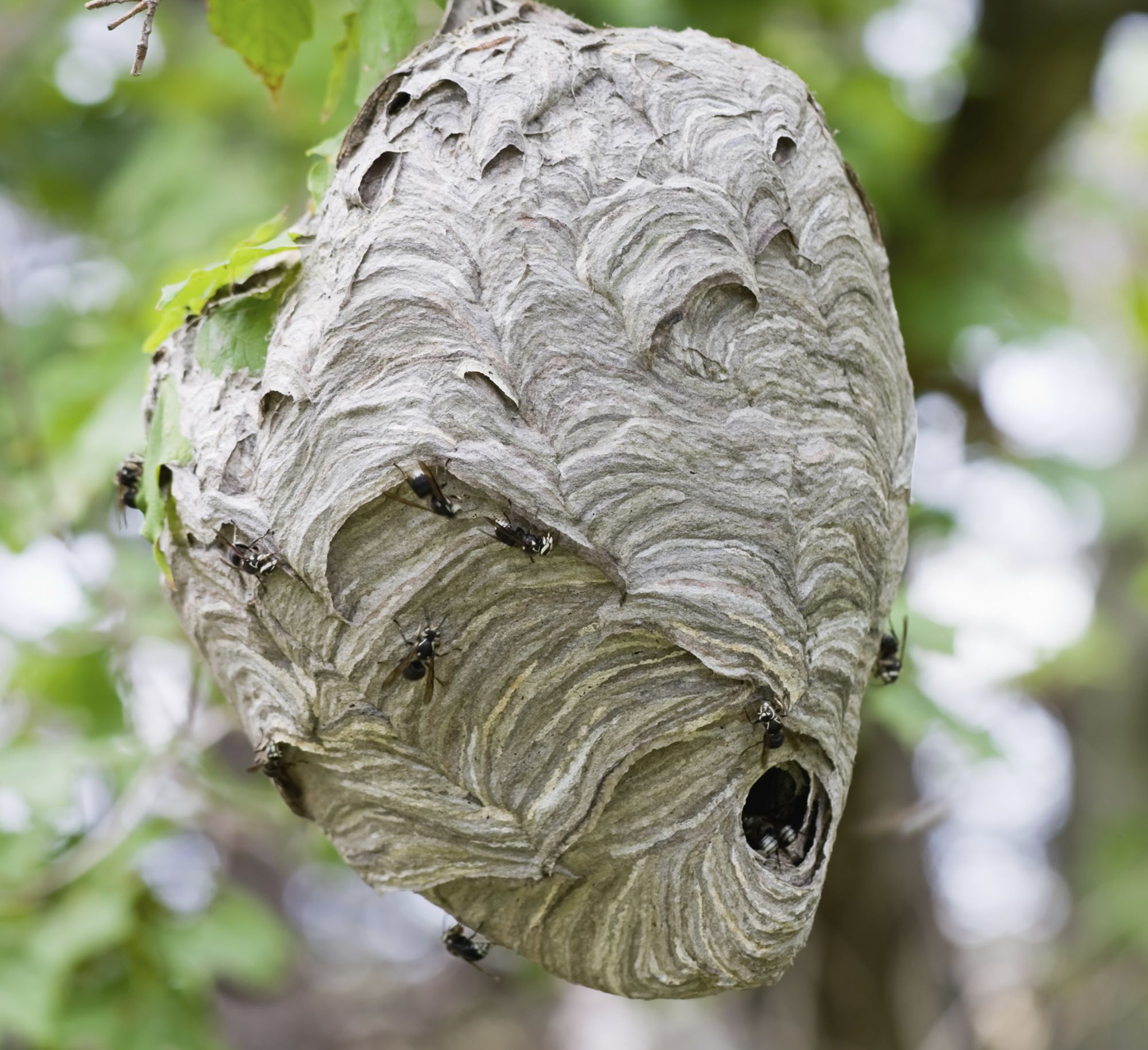 Bald faced hornet's nest.
A mature bald faced hornet's nest holds 400-700 workers.  A pregnant queen emerges during spring and begins building the nest but she is soon aided by workers she births. The hornets make the paper by chewing wood.  The workers are all sterile females, and sterile males also live in the nest.  Meanwhile, the queen keeps laying eggs.  By late fall these eggs become future queens and drones (fertile males).  The queens and drones leave the nest, and the latter impregnates the former.  The pregnant queens than overwinter under cover to emerge the following spring.  Bald faced hornets are carnivorous, feeding upon soft-bodied invertebrates and carrion.  They attack caterpillars, fly larva, and spiders that they then feed to their larva.  The adults get their energy from flower nectar and fruit.  People picking fruit need to be careful not to pick up a piece of fruit being enjoyed by a bald faced hornet.  They love my scuppernong grapes.  Plums are another favorite.
The bald faced hornet is not a true hornet but rather a yellow jacket wasp.  All hornets are wasps, but only some species of wasps are hornets.  Hornets are generally larger in size and less colorful than other species of wasps.  Hornets build paper nests, while most wasps build nests suspended in the air, on the ground, or underground.  But to add to the confusion, bald faced hornets do build paper nests though they are not true hornets.  The difference between true hornets and wasps involves technical anatomical differences that I am not going to cover here.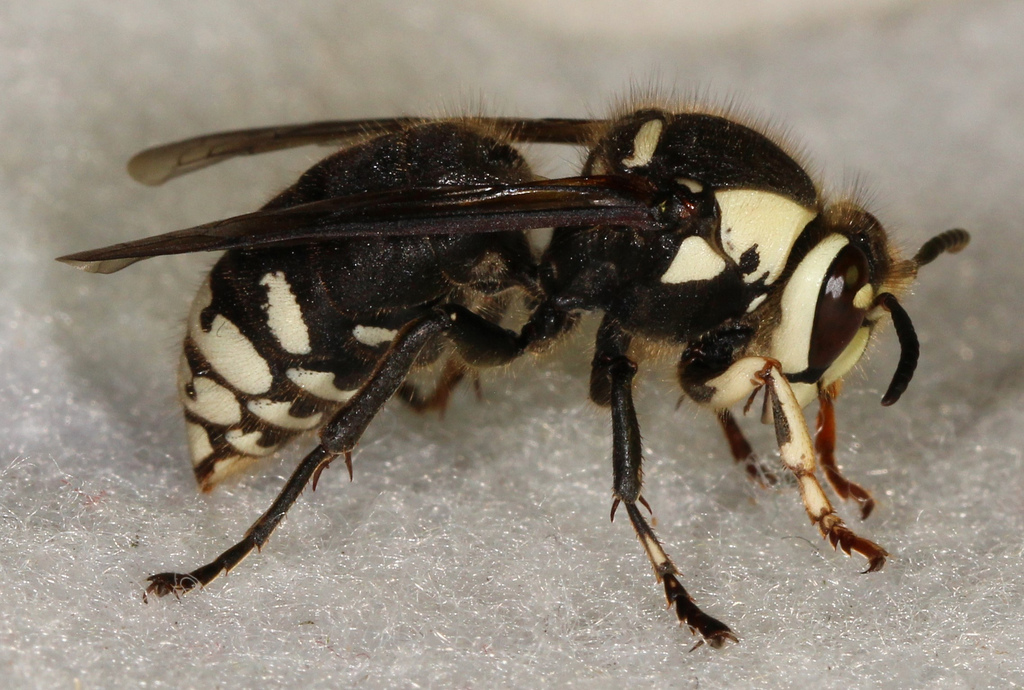 Bald faced hornet.
Bald faced hornets are widespread and adaptable.  This species expanded throughout deglaciated Canada in less than 10,000 years following the last Ice Age.
Bald faced hornet range map.  Note how they occur in the geographic region that used to be covered by glacial ice.  They've colonized territory all the way to central Alaska.  Amazing.
As far as I can determine, there is no Pleistocene-aged fossil evidence of bald faced hornets or their nests.  Insects are rarely preserved, and of course paper nests deteriorate rapidly when exposed to the elements.  I'm sure they were just as common during the Pleistocene as they are today.
Tags: bald faced hornet nest, hornets colonized deglaciated territory in less than 10000 years